hey ya, ranting :)
HI, if n only if people might read tis in future..bahaha..xdela..lemme tell u bout my day..:) 1. i'm a control freak..haha..xdela sgt..bt i hv suffered fr 'shopaholic syndrome' since young..hehe..i love d feeling o buying things..nt necessarily big/ expensive jz buying ..for example, just a piece of fruit cake worth rm0.90 for a day..4 me, its give me freedom, creativity, to...
sometimes oh sometimes
sometimes it's hard to be friend wit somebody..when in a relationship, u r d only one who took d blame…wen she/he cud freely blame u on anything..n cud easily get sulked..n at d end, u're d one to b blame…God, its hard..wen u hv to act accordingly to someone's moods..wen dey r only thinkin bout themselves..n thinkin there r nobody / nothing else worthier that they...
part of mee
hye world..
hello there, d reason y i posted tis on tumblr coz i got no one to speak to..yet there r so many people around me bt nay dey cudnt understand..nobody knows, nobody cares, nobody understand.. have u been in cndition, wen u gt no one to talk to, till u hv to crying effortlessly while listening to ur mp3 to calm u down..it's super sad..I swear to God. I'm like so fragile at tis...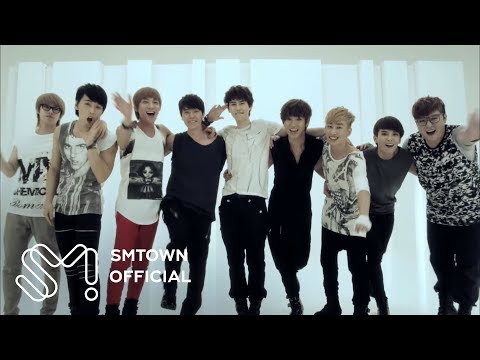 kartstogo asked: kenape lagu ni ida.


haha.
"we r like… a world apart…n i mind bout it.. I..."
ok, let me rant
Hey ya, basically i'm jz come bck fr db8ing things..n I was so mad few sec ago..bt now, it's kinda relatively ok ryte now.. ok, wut i'm really mad is about d ****in adju itself..haha, ya, we did lose ,bt wed did play it well..what d heck he's rating our db8 as below average one.?? ok, maybe i can accept dat, bt cud u plez possibly stand up here in my place n try making an...
When sun hides...
Hmm. what actually happened in undescribable..haha..try it on.. Actually, for over quite few months ago, back in 2010, I'm so in love wit Mr.Goldfish n Caprice..Yeah, I nearly passed out thinkin dat how in d world i can love d idea o goin to club..yaa, never think of dat b4, bt after knowin em', i'm thinkin dat club maybe a good idea too beside all d drunks, alcohol,...
Oh..Prince Charming...hahaha..
hehe..tis picture makes me cackles..hehe Salam, hi there.. Tis is kinda a melancholic entry I shall described..(cewahh..hehe)..it is..I think..Hey have u guys outta there been experiencing d same thingy..dat u've spent a lot o ur time over a guy only to realize dat it become all futile in d end..gahaha..tis is stupidity what I shall call..yaa, 4 real.. p/s- i noe evryone is xpectin 4 their...
LET'S PLAY AGAIN(-;-)
Salam.hey again.. I've been reading back my old manuscript =) diary of mine entitled (Pleiades Last Years o Schoolin).Hehe, I did write diary wen I was 17..So, as I started to reminisced back my old memories..here it goes.. At first, upon readin it, I felt xtremely pity to myself..ItS seems like I' ve been tryin to hard to blend in wit d boarding schul environment..So many tough, sad yet...
Please don't doubt me!!
Salam.hYE..Been literally in life these days(ape aku ngarut nieh..hehe)..YA, I do receive tis kinda question related my field o studies.. Ida: I'm takin pure physics,auntie/uncle/sir/etc.. D Person: (frowning, contracting their forehead muscles) Habis..Nak keje ape nnt??(wit face full o doubts, sayin-r u crazy, wat u gonna work back then??noe wat, u r destructin ur own life) -Gosh, tis...
hey ya..
i'm goin out 2day, all by myself..hopin it rite..c ya soon, i'll update it later..buh-bye..wish me havin a blast yea..hehe =)
lets celebrate our fall =}
Hey, u noe wut, exam sucks…rely sucks..(@shud i spell it as 'socks'-to show my sucks-level??hehe) yea, we do receive some bad comments n tantrums 4 d last physics paper..huh, shut up..I feel like cursing d whole day (bt i noe dat wasn't a gud idea at all, juz makin me more thirstier by losing my saliva each sec.(huh, another quantity o physics.bencinye.) seriously, i feel...
"i love2x tumblr….facebook just way too left behind..hehe"
tumblrbot asked: WHAT IS YOUR EARLIEST HUMAN MEMORY?